In this tutorial, you use the Lightning Components to build an application called QuickContacts. The application provides quick access to your Salesforce Contacts. The Lightning Application uses three Lightning Components: SearchBar, ContactList, and ContactDetails. These components communicate using Lightning events.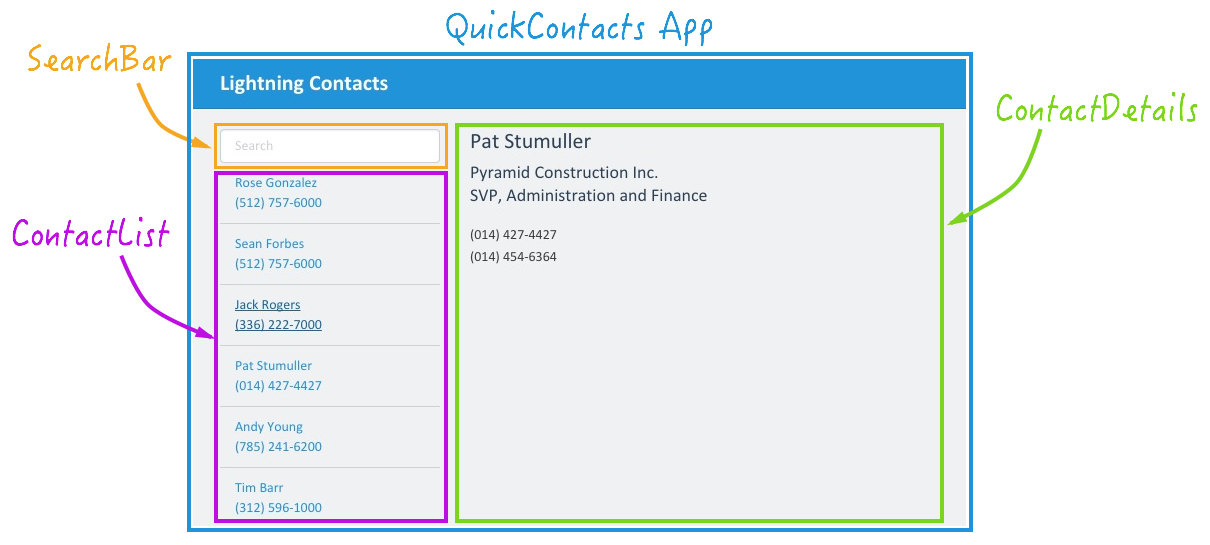 What You Will Learn
Enable Lightning Components in your Salesforce org
Create an Apex Controller that exposes data and logic to Lightning Applications
Create a Lightning Application
Create Lightning Components
Create Lightning Events
Communicate between Lightning Components using Lightning Events
Use Static Resources in a Lightning Application
Browser Requirements
The following browsers are supported when working with the Developer Console:
Most recent version of Google Chrome
Most recent version of Mozilla Firefox
Most recent version of Safari
Internet Explorer 9 or higher
Issues
Please create an issue here if you run into any problem or if you have a suggestion to improve this workshop.
You can also use the Comments section at the bottom of each module to ask a question or report a problem.